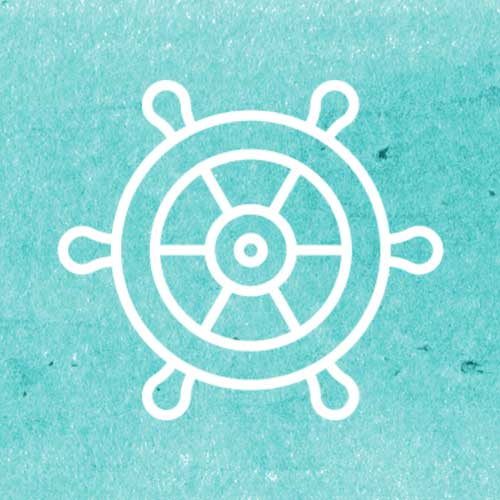 God has used every part of your story to bring you to this place.
You Are Ready to Fulfill Your Calling
You don't know how to put the pieces together to make it happen,
so you're feeling stuck.
You thought it would be fun to build a business with God, but you're taken back by how much there is to learn and do, and the unexpected fears, doubts, and overwhelm you're experiencing,
so you're doubting God's call.
You KNOW there is a better way to fulfill God's call, a path that is filled with the peace and power of Christ, joy in His presence, and the successful fulfillment of God's calling, but you can't seem to find your way to it.
You've arrived at the right place!
A place where RELIEF WILL COME as you experience personalized Christ-centered coaching that empowers you to build a thriving business TOGETHER WITH CHRIST.
A place where the fog will clear, your peace will rise, and your faith, confidence, and courage will soar as you move forward with Christ to fulfill God's call!
A place where you will be awestruck as the Lord equips you to handle every challenge, overcome every fear, become the woman you were created to be, AND SUCCEED in the good works God created you to do.
It is a place where God invites you to experience His glory and fulfill His call.
Are you ready to enter this place?

Let's Walk Together Boldly in The Truth
The truth is that building a business IS HARD WORK.
But God stands ready to show you His glory to overcome every obstacle.
The road is filled with unexpected twists and turn. But Christ stands ready to hold your hand and guide you every step of the way.
Fears, doubts, and overwhelm may rise up.
But YOU can learn to cast them off and run the race with perseverance through the power of Christ!

"If you are a Christian business owner who wants to put Jesus first in your business, gaining His help to overcome obstacles and move your business forward, you have to work with Kathleen."
— Robin Zubach – Owner and Jewelry Designer
at Delaney Rose Jewelry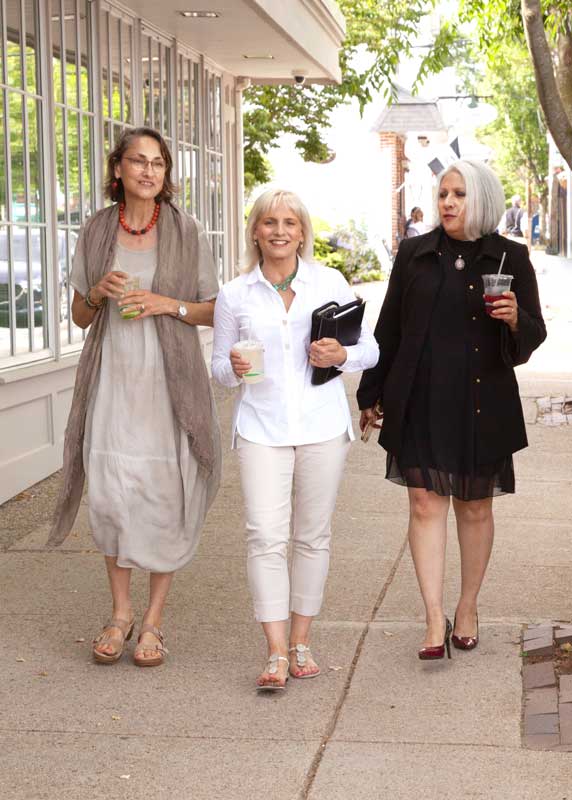 I'm Kathleen Fischer and if you are ready to commit to making your business a successful and joy-filled reality together with Christ, I'm here to help you make it happen!
As an entrepreneur myself, I've come to understand the power of walking with Christ to fulfill God's call. I've known first hand the frustrations and grief of fear, doubt, and overwhelm, as well as the burden of endless striving rooted in fear.
But God taught me a better way, and now He's called me to educate, equip and encourage His daughters how to walk in the power of Christ to fulfill His calling.
That's why I am passionate about walking alongside my clients in every way. With me as your coach, you will become empowered by Christ, and you'll never feel alone.
As we work together you will gain clarity from God that will provide the confidence and courage to propel you and your business forward.
You will learn to navigate every challenge together with Christ, and implement the practical business systems that will equip you to build a thriving business to the glory of God.
Has God called you to build a business or ministry?
Have you been struggling to make it happen?
Have you been missing out on the peace, joy, and power that is yours in Christ?
Don't let time slip away any longer.

"Kathleen is so good at what she does!  It is clear that God guides her with words that truly 'hit home' when she is coaching.  She has an innate sense of God's timing and what specific guidance I need at any particular time."
— Julie McKay – JDM Executive Search

"For we are His workmanship, created in Christ Jesus for good works, which God prepared beforehand so that we would walk in them."
Ephesians 2:10


"Through Kathleen's guidance and God's grace, I have organized my plans and put them into action.  She has guided my focus, helping me to think through what needs to be done, what needs to come first to form a firm foundation for my goals, and how to approach these steps with confidence.
There seems to be no challenge that can't be overcome with Kathleen's patient, caring, compassionate coaching."
— Joan F. – Quilting By Joan, Hummelstown, PA

God is Calling You to Do Amazing Things
HERE'S HOW YOUR
COACHING JOURNEY WILL LOOK
You'll begin with a Complimentary Discovery Call where we'll discuss your goals and make sure coaching is a good fit for you. If you're good to go, we'll schedule your Strategy Session.
In your Personalized 90-Minute – Clear The Fog Strategy Session we will invite the Holy Spirit to guide us as we work together to:
EXPLORE God's calling for your business
IDENTIFY where you are now with regards to God's calling and having Christ securely at the center of your work
CLARIFY where your business needs to grow next
UNCOVER any challenges that are hindering you
DEVELOP your CUSTOMIZED 90 DAY FOCUS PLAN
With your 90-DAY FOCUS PLAN – and your coach by your side, we will work together while you take action to turn God's calling into a reality. You will learn to experience Christ's PEACE in all you do, to work with the Lord to OVERCOME every challenge, to put life-giving systems in place to ORGANIZE your work, and to celebrate your VICTORIES as you move your business forward to fulfill God's AMAZING plans.
As you journey forward, you will learn to build your business together Christ, become skilled at casting off everything that hinders you, and be amazed at how Christ empowers you to fulfill God's call at every turn.
Each session is aimed at helping you to gain clarity, navigate the obstacles, and implement the next steps to achieve God's calling.
Together we will keep your business moving along its path to experience Christ-empowered success.
Will you always be winning? No. Sometimes there are setbacks. That is a natural part of building a business.
But you will come to see how God is an ever-present help in them all and how His greatest desire lies in the relationship He cretes with you along the way!
You'll never have to go through the rough spots alone.
The Lord is ALWAYS THERE to empower you, and I will walk along side you. I will be there to encourage you, strategize with you, and help you to lean into Jesus to become empowered anew so you can EXPERIENCE GOD'S GLORY at every turn.
God is eager to use the business-building journey to transform you into the woman He created you to be. As you learn to walk with Him in each day, you will be AMAZED at His ability to comfort you and empower you to fulfill the plans he created for you from before time.
You will come to love Him on a whole new level!
Are you ready to be a woman who
overcomes every obstacle and builds
a thriving business to the glory of God?

Working with Kathleen has brought such amazing results for me. She helps me reel in "the squirrels" and keeps me Christ-centered. She has a wonderful method of keeping me on track and for helping me come up with the answers that I know are inside me. 
Each call with Kathleen is different and so inspiring – I make such forward progress every time we connect. She's always there to encourage me and that's so important for us entrepreneurs who are growing our businesses. 
— Cheryl Kaiser – TheMoxieSisterhood.com
With Commitment Comes Rewards
With Private Coaching you'll receive these
EXTRA BONUSES to support you
in your commitment to go ALL IN on God's calling!
Enjoy the power to record each coaching session so you can stay fully engaged during the session and still have access to all the strategies we've created.
You will have PRIORITY EMAIL ACCESS to me so you can receive encouragement and assistance with questions that arise as you work through your plan and implement your goals.
You will also have PERSONAL ACCESS to me via Voxer Messaging when there's a need or a celebration between coaching session. Never worry about feeling alone through the process of building a business – as your coach, I will be here to support you every step of the way.
Additional Resources – I love to share resources that will help you stay encouraged and equipped. Each client is a UNIQUE individual and each of the resources I offer will pertain to your own personal journey to success.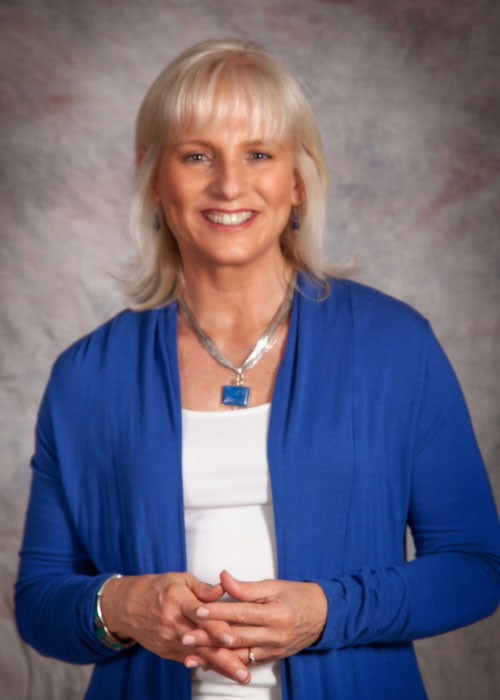 COMMITTING Yourself to God and
INVESTING in a Coach
is the
MOST POWERFUL WAY to
SUCCEED IN BUSINESS

"Kathleen's coaching has dramatically impacted my business. Since I started working with her, my income has quadrupled. 
Kathleen is "The Red Carpet" – the pathway that moves people forward into the place where they experience more than they ever dreamed possible. She is the one who keeps you on track toward what God wants you to experience – a place that is exceptional and extremely special."
— Mary Brennan – Financial Advisor – New York Life – A Fortune 100 Company

Frequently Asked Questions
What advice can you give about how I can make this investment to work with a coach?
Businesses require investment to grow. When God has called you to build a business, it is important to follow that call.
Part of how we show our willingness to obey God's call is by becoming intentional about our investment of money and time to move forward. God's calling always requires us to DO something. This is where our faith becomes real.
If you believe God is calling you to build a business or ministry for His glory and the blessing of others, then it's time to look at your finances and your schedule.
Determine what time you will allocate and what financial resources you will invest in making God's call become a reality. Don't look to stay comfortable – GO FURTHER than you think YOU can by putting your faith in God.
You will find God to be MORE THAN FAITHFUL with your investment in His call.
Is coaching a tax-deductible business expense?
Yes. If you have registered your business and are reporting your business income and expenses to the IRS, then coaching is deductible as a professional service – just like an accountant or lawyer.
Do you offer refunds for your coaching?
Coaching is a precious investment for both the client and the coach. Before we begin coaching we will meet and discuss your needs and my style of coaching. We will only proceed if both of us feel we are a good fit for each other and that there will be a genuine blessing to your business and life.
As a professional coach I am careful to make sure that each of my clients is receiving the best of care and that they are continually satisfied with the results of our coaching. While our work is a collaborative effort to ensure that your most important results are being addressed, the steps designed in coaching must be implemented by the client. Therefore, I do not provide refunds.
Are you ready to be a woman who overcomes every obstacle and builds a thriving business to the glory of God?